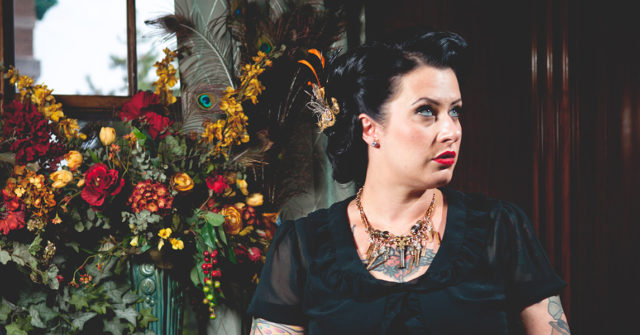 Davina & the Vagabonds entered the livestreaming world in June at the Hook & Ladder, in the riot-torn Longfellow neighborhood of south Minneapolis, just weeks after George Floyd was killed.
"It was fun, and it was weird," said singer/pianist Davina Lozier, who is accustomed to singing to partying people, not to a camera.
"I love performing. I'm a ham. I was looking at a camera but I was still trying to connect with a community as much as I possibly can," said the high-energy performer, who lives three blocks away from the Hook. "As a person in this neighborhood, I felt a sense of strength and community, and it felt freeing for me to do that."
For the 11th straight year, Davina & the Vagabonds will ring in the New Year at the Dakota in Minneapolis. But the 8 p.m. show will be over long before midnight, and it will be streamed via dakotacooks.com ($20).
When the veteran combo takes its New Orleans-flavored jazz and soul around the world, Lozier talks up the Dakota.
"It's like my home base, so it's really exciting that I can have friends from all over the world — it won't be time-specific New Year's for them — see the Dakota and celebrate 2021 with us," she said. "Plus, I get to play with my flippin' band. That's what I did for decades, and now I'm not doing it all."
Even though Lozier won't be counting down at midnight onstage, she promises an appropriate program to say goodbye to this unforgettable year and hello to 2021.
"Some of the stuff should be poignant and some of it should be partying. That's exactly who we are."
BY: JON BREAM