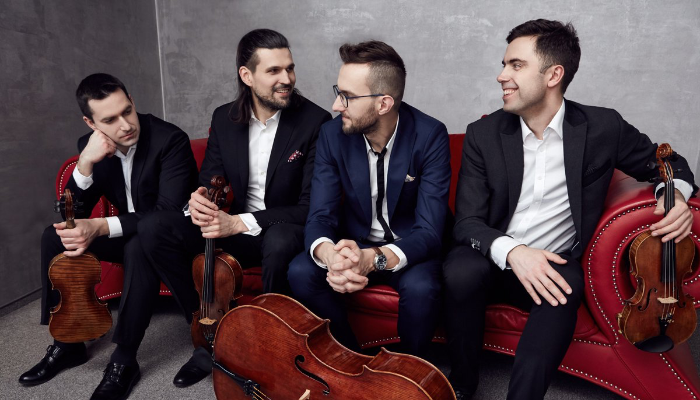 "Jazz string quartets are rare. Jazz string quartets as brilliant as Atom String Quartet, the Polish ensemble founded in 2010, are rarer still."
– All About Jazz
The Atom String Quartet is an internationally renowned group of boundary-pushing string players from Poland. Combining classical and chamber music traditions with Polish folk influences and jazz improvisation, the Atom String Quartet's music is a stirring, hard-to-define alchemy that will appeal to a wide variety of serious music lovers. In addition to collaborating with top orchestras, composers, and creatives from Europe and beyond, the group has also worked with American icons like Branford Marsalis and Bobby McFerrin. For this show, they perform in concert as a quartet, keeping the spotlight on the heartfelt musical core that has attracted such widespread attention since the group's inception in 2010.
Members:
Dawid Lubowicz (violin)
Mateusz Smoczyński (violin)
Michał Zaborski (viola)
Krzysztof Lenczowski (cello)
Join us for dinner before or during the show. Explore our menu >>  Did you know that we offer a premium seating option for those who pre-order a $39 food/beverage voucher? Call 612-332-5299 to learn more and order.
Learn More: https://www.atomstringquartet.com/en/