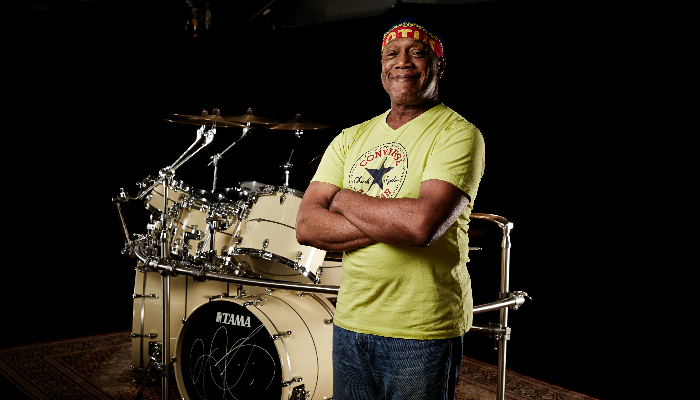 "Billy Cobham set a new benchmark for fusion drumming, marrying jaw-dropping jazz-honed dexterity with pulverizing rock power."
– Rolling Stone, 100 Greatest Drummers of All Time
Pre-order a $39 food/beverage voucher for premium seating by calling 612-332-5299.
Widely regarded as the world's greatest drummer and revered for his musical ingenuity, jazz fusion virtuoso Billy Cobham has contributed seminally as a master drummer, percussionist, composer, producer, educator, clinician and tireless musical explorer. With the same energy and exuberance he displayed in his youth, he forges ahead with an ever passionate commitment to innovation and service to the world through his music.
2019 marks Billy Cobham ́s 75th birthday! To celebrate his long continuous career as well as his birthday, Billy's "The Crosswinds Project" will celebrate the music from his second recording project Crosswinds.
Members:
Billy Cobham (drums)
Fareed Haque (guitar)
Tim Landers (bass)
Osam Elelwy (keyboard)
Paul Hanson (bassoon)
Randy Brecker (trumpet) – Special Guest
Join us for dinner before or during the show. Explore our menu >>
Drummer on Miles Davis' genre-defining Bitches Brew ('70)
Drummer of the prototypical jazz fusion group Mahavishnu Orchestra ('71 & '73)
Inducted into the Modern Drummer Hall of Fame ('87) and the Classic Drummer Hall of Fame ('13)
"It's entirely sensible to argue Cobham is the most exceptional living jazz drummer from [the] sensational progressive era of late 1960s onward." – Grateful Web
Learn More: http://www.billycobham.com