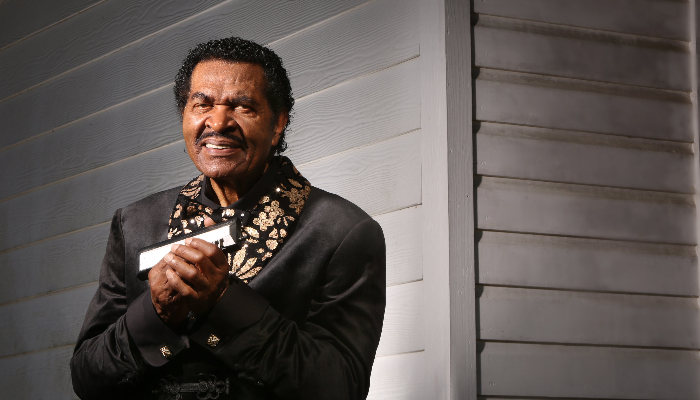 "Bobby Rush is more than a living legend. He is a living miracle."
– Glide Magazine
"At 85, the blues singer writes about the world in a rural American vernacular that has all but disappeared." – Rolling Stone
Bobby's brand new album Sitting on Top of the Blues (08/16/19) promises to further spread the news that this revered legend, well past 80 years of age even if his stratospheric energy level belies the calendar, is bigger and badder and bolder than ever.
"After decades of tearing up the chitlin' circuit on a nightly basis with his sweaty, no-holds-barred funkfests, Bobby has thoroughly broken through to the mainstream." (Glide Magazine) In his 50-plus years in the music business, Bobby has achieved legendary status as an entertainer. "He's produced almost 400 records. He's now 85 years old, and he still performs about 200 shows a year. A bluesman is what he calls himself." (NPR) To date Bobby has earned 12 Blues Music Awards (including a 2017 Grammy) and 48 nominations, including the prestigious B.B. King Entertainer of the Year Award and Album of the Year.
Rush co-starred in the 2014 documentary Take Me to the River (about the soul of American music) alongside Terrence Howard, Snoop Dogg, and Mavis Staples.
Learn More: https://www.bobbyrushbluesman.com