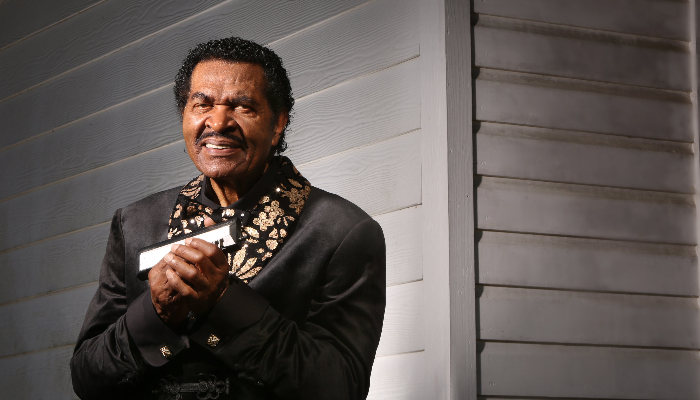 "Bobby Rush is more than a living legend. He is a living miracle."
– Glide Magazine
After decades of tearing up the chitlin' circuit on a nightly basis with his sweaty, no-holds-barred funk fests, Bobby Rush has thoroughly broken through to the mainstream. In his 50-plus years in the music business, Bobby has achieved legendary status as an entertainer.
To date Bobby has earned 12 blues music awards (including a 2017 Grammy) and 48 nominations, including the prestigious B.B. King Entertainer of the Year Award and Album of the Year.
Rush co-starred in the 2014 documentary Take Me to the River (about the soul of American music) alongside Terrence Howard, Snoop Dogg, and Mavis Staples.
Learn More: https://www.bobbyrushbluesman.com