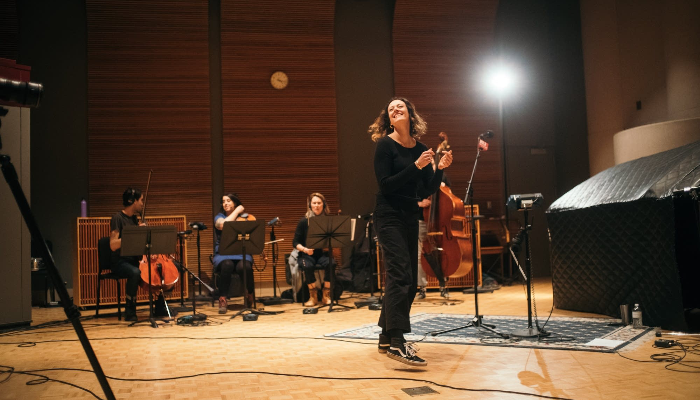 "'Supergroup' isn't a word to throw around lightly, but when your member list starts with Aby Wolf and Eric Mayson... well, the shoe fits."
– The Current
Pre-order a $39 food/beverage voucher for premium seating by calling 612-332-5299.
An evening of new works composed by Aby Wolf, in collaboration with Eric Mayson and Grant Cutler, and performed by a cast of renowned musicians as comfortable in experimentation as virtuosity. Through a creative process based in improvisation resulting in atypical song structures, Champagne Confetti is a practice in embracing uncertainty. It blurs the lines between ambient neo-minimalism, chamber music, and electro-R&B.
Members:
Aby Wolf, Cameron Kinghorn, Amy Hager, Jacob Mullis (vocals)
Sara Pajunen (violin)
Erica Burton (viola)
Jonathan Kaiser Bass (cello)
Ted Olsen (bass violin)
Eric Mayson (piano)
Joey Van Phillips, Heather Barringer (percussion)
Join us for dinner before or during the show. Explore our menu >>
Learn More: http://abywolf.com