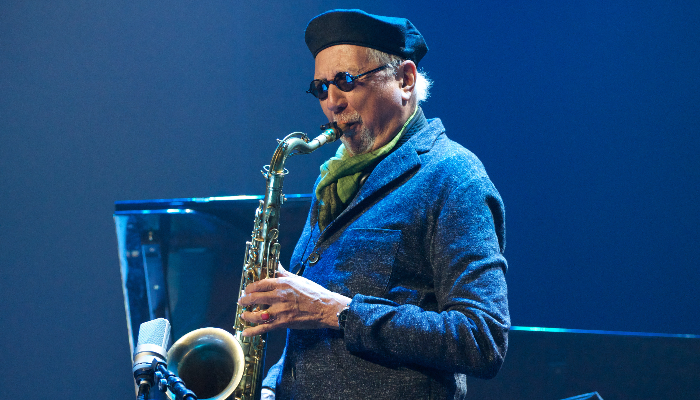 "Lloyd's Kindred Spirits group comprised a cohort of the highest calibre."
– London Jazz News
Charles Lloyd has a legendary history in the music world; the depth of his expression reflects a lifetime of experience. His concerts and recordings are events of pristine beauty and elegance, full of intensely felt emotion and passion that touches deep inside the heart. This is not entertainment, but the powerful uncorrupted expression of beauty through music.
In 2015 he became a National Endowment for the Arts Jazz Master and was awarded an honorary doctorate from Berklee College of Music.
Learn More: https://www.charleslloyd.com/