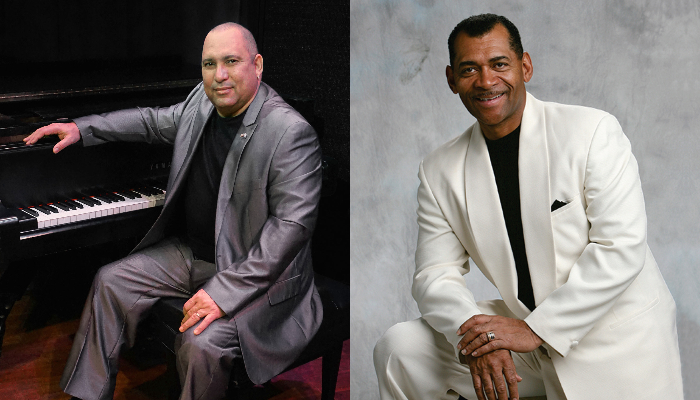 "One of the world's great Cuban pianists. [Nachito] blends jaw-dropping technique and rich, powerful soulfulness in an amazing display of musical power and emotion."
– TEDx Talks
Fred Steele is a member of gospel legends The Steele Family, and has seen the world with his four siblings. Fred's own project, Mahalia, features him playing keyboards and singing six different characters, and has toured nationally as well.
Ignacio "Nachito" Herrera is acclaimed as one of the world's greatest Cuban pianists in command of traditional classical and contemporary musical idioms. Nachito brings astounding technique and natural talent to compose explosive music that overwhelms the Dakota with powerful energy.
Learn More: http://www.thesteelesmusic.com/biographies/fred-steele