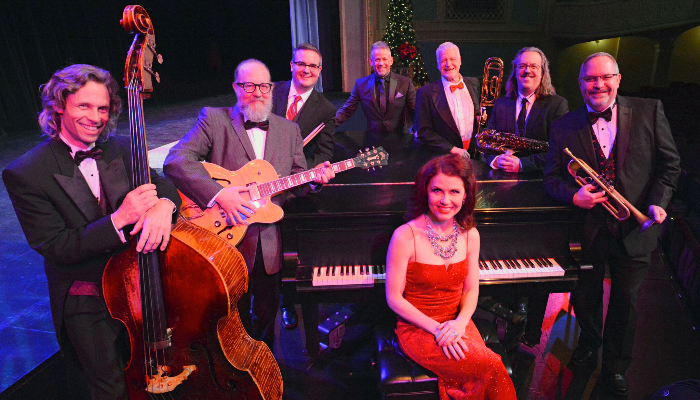 "What's the Maurer magic? A mix of wit, sophistication, humor and keeping it fresh."
– Minnpost
This merry band of "genre-bending eclectics" (Jazz 88-FM) has been entertaining sold-out houses at the Dakota with their annual holiday show since 2000. Taking the stage by storm with their irreverent style and sly musical humor, the George Maurer Group will bring you an evening filled with witty stage banter, clever musicianship, and surprising twists on holiday classics—think Thelonious Monk meets "Sleigh Ride," the Beatles' "Drive My Sleigh," Herbie Hancock's "Driftin'" ala "Santa Claus is Coming to Town" and more!
The link to this streaming event will be emailed to you 24 hours before the show and again, one hour before the show start time. If you do not see the link in your inbox, please check your SPAM and JUNK email folders.
TO BUY A TICKET TO THE LIVESTREAM SHOW, CLICK HERE >>
50% of the ticket price goes directly to the artist. If you wish to show additional support, simply select a button with the amount you wish to give below. Please note, these donations DO NOT INCLUDE ACCESS TO THE SHOW. Purchase the show here >>