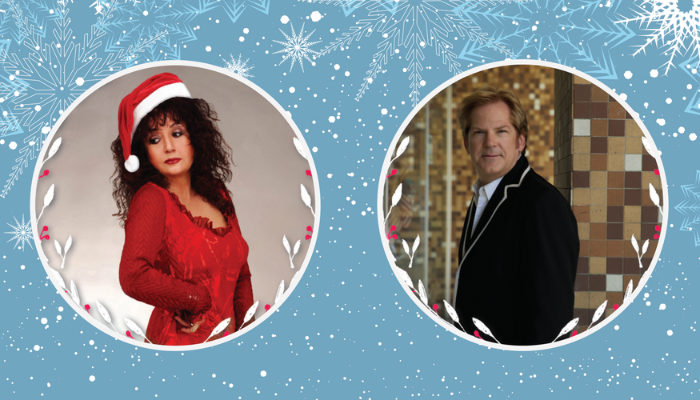 Maria Muldaur has been honored with 2019's Americana Trailblazer Award from the Americana Music Association.
Join masterful singer Maria Muldaur and virtuoso instrumentalist John Jorgenson as they put a jazzy spin on holiday classics and share rarely heard gems from the 20's and 30's. The first time Maria and John performed together the musical chemistry was obvious. Maria has curated a fantastic selection of wonderfully hip holiday tunes that John has put his special spin on. Expect holiday cheer wrapped up in songs both naughty and nice, with a large dose of swing.
Join us for dinner before or during the show. Explore our menu >>  Did you know that we offer a premium seating option for those who pre-order a $39 food/beverage voucher? Call 612-332-5299 to learn more and order.
"[Maria] Muldaur has got the blues… once you zero in on the emotional nuances of her finely weathered drawl, you'll hear an inspired change of heart – her voice becomes an oasis for troubled souls." –People Magazine
http://www.mariamuldaur.com
"[John] Jorgenson is both a session musician and a headliner in his own right: He was a member of the hit-making country group The Desert Rose Band, and he's performed with Elton John, Bob Dylan, Sting, Barbra Streisand and Willie Nelson." –NPR
http://www.johnjorgenson.com