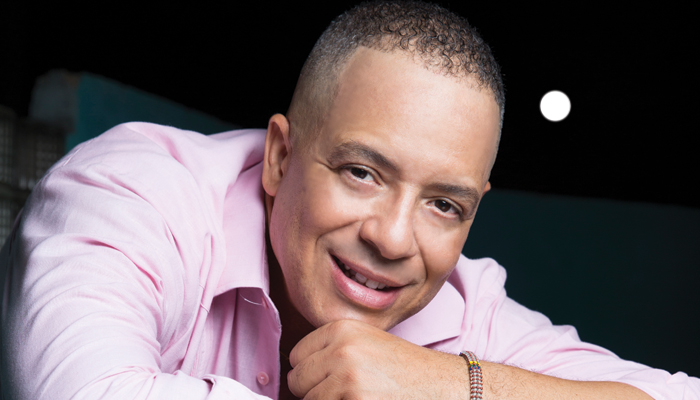 " one of the significant stars of timba"
– New York Times
_____________________________________
THIS SHOW HAS BEEN POSTPONED
Information regarding a rescheduled date will be announced as soon as possible. Tickets purchased for the originally scheduled performance will remain valid for the new date, you will receive an email with the new date once it has been rescheduled.
______________________________________
Issac Delgado is one of the greatest salseros of all time. His charismatic vocals and style led to the creation of timba, a high-energy subset of salsa. Issac pays homage to Spanish and African cultures with his own individual brand of Afro-Cuban music, bringing deep-rooted sentiment to modern Cuban music.
Join us for dinner before or during the show. Explore our menu >>  Did you know that we offer a premium seating option for those who pre-order a $39 food/beverage voucher? Call 612-332-5299 to learn more and order.
Issac was the lead singer of NG La Banda, a salsa orchestra led by José Luis Cortes. This was the band that gave birth to "timba," a genre within salsa music featuring faster tempos and more focus on timbales and percussion.
Issac's solo career began in the 90's with the debut album entitled Dando La Hora followed by Con Ganas under the musical direction and collaboration of pianist Gonzalo Rubalcaba.
Issac has collaborated with Celia Cruz, Sergio George, Cachao, Ana Belén, Cheo Feliciano, Víctor Manuel, Freddy Cole, Pedrito Martínez, and many others.
Learn More: https://issacdelgado.com/