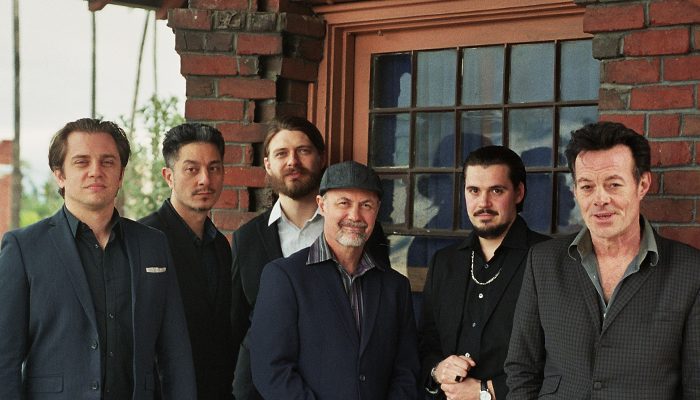 "James Hunter is one of the best voices, and best kept secrets, in British R&B and soul." – Van Morrison
The James Hunter Six are back with another sublime offering of no nonsense rhythm and blues. Recorded and produced by Bosco Mann, Nick of Time is a shining example of how a master song-smith can continually draw fresh water from a bottomless well. In addition to the uptempo, swinging R&B that has put The James Hunter Six on the map, Nick of Time explores so much more.
In a span of 30 years, James Hunter has worked on the railway, busked in the streets of London, provided backup vocals and guitar for Van Morrison, played clubs and theaters all over the world, and opened shows for Aretha Franklin, Etta James, Willie Nelson, and Tom Petty. By 2006, Hunter was recognized with nominations for a Grammy Award ("Best Traditional Blues Album") and an American Music Award ("Best New/Emerging Artist").
COVID-19 Policy
Effective immediately, all performances at the Dakota will require either proof of a full course of COVID-19 vaccination or proof of a negative COVID-19 test taken in the prior 72 hours. Patrons must have a completed COVID-19 vaccination card or a photo of their card, with their final dose at least fourteen days prior to the event, or a negative COVID-19 test result from 72 hours or less prior to the event. Masks are REQUIRED to be worn indoors except for the purposes of eating, drinking, or performing on stage. Thank you for helping to keep everyone safe. More COVID Policy details here >>
Learn More: https://www.jameshuntermusic.com