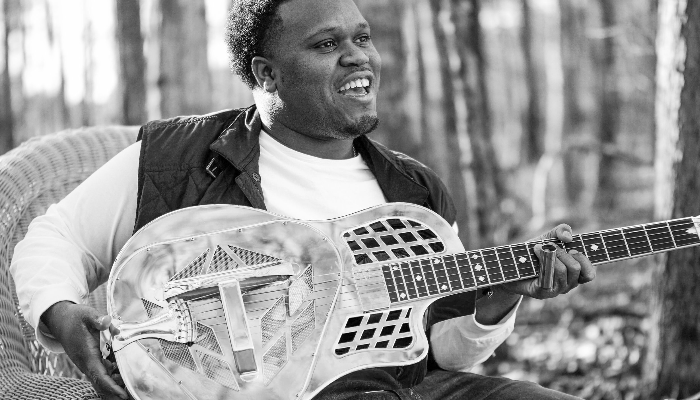 "That's my Wonderboy, the Wunderkind. [Jontavious] is a great new voice of the 21st Century in the acoustic blues. I just love the way he plays."
– Taj Mahal
Every generation or so, a young bluesman bursts onto the scene and sends a jolt through the blues community. Jontavious Willis may just have that effect on people. Through original lyrics written by Willis himself, the 22-year-old rising multi-instrumentalist delivers stand-out fingerpicking, flat-picking, and slide prowess.
Grammy award-winning artists Taj Mahal and Keb' Mo' played an active role in producing Spectacular Class (2018) with Taj Mahal credited as Executive Producer and Keb' Mo' as the producer.
Being a long-time fan of Jontavious, Annie Mack has requested to support him at this show, performing a stripped down set.
Join us for dinner before or during the show. Explore our menu >> Pre-order a $39 food/beverage voucher for premium seating by calling 612-332-5299.
Many fans of Willis regard him as an old soul. His style of playing the instruments and his voice touches the very roots of country blues. He brings back the true soul of the music.
Learn More: http://jontaviouswillis.com