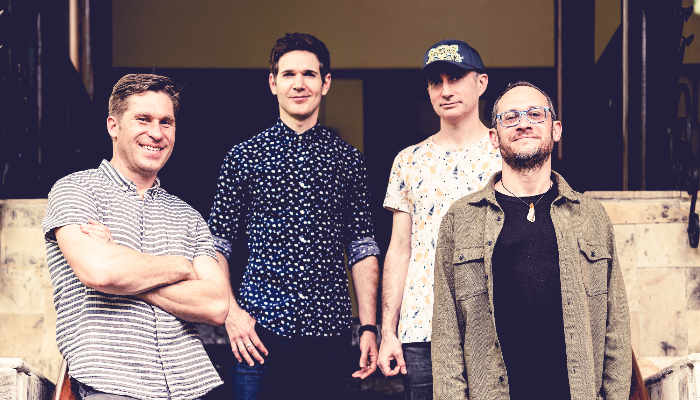 "One of the smarter bands blenderizing postbop, indie rock, hip-hop and classical music"
– The New York Times
In their almost two-decade history, the Grammy-nominated band Kneebody has created a genre and style all its own. Their sound is explosive rock energy and high-level nuanced chamber ensemble playing set within the frames of highly wrought compositions that are balanced with adventurous no-holds-barred improvising.
The band has no leader or rather, each member is the leader; they've developed their own musical language, inventing a unique cueing system that allows them each to change the tempo, key, style, and more in an instant.
In fall of 2019, Kneebody released Chapters, the group's first full-length album as a quartet, mixing deep grooves and deft melodies with a wide range of guests including Becca Stevens, Gretchen Parlato, Michael Mayo, Gerald Clayton, and Josh Dion.
Members:
Adam Benjamin (keyboards)
Shane Endsley (trumpet)
Ben Wendel (saxophone)
Nate Wood (drums)
Join us for dinner before or during the show. Explore our menu >>  Did you know that we offer a premium seating option for those who pre-order a $39 food/beverage voucher? Call 612-332-5299 to learn more and order.
Learn More: http://kneebody.com