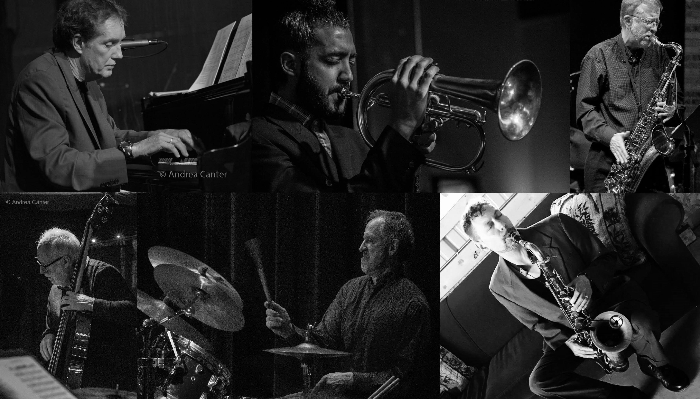 "Larry McDonough is an original much in the tradition of Dave Brubeck, and McDonough's piano stylings are intimate and innovative."
– Jazz Review
_____________________________________
THIS SHOW HAS BEEN POSTPONED
Information regarding a rescheduled date will be announced as soon as possible. Tickets purchased for the originally scheduled performance will remain valid for the new date, you will receive an email with the new date once it has been rescheduled.
______________________________________
The Larry McDonough Sextet returns to the Dakota to celebrate the birthday of Miles Davis and the 60th anniversary of the release and performance of the legendary Miles Davis album Kind of Blue. The Larry McDonough Sextet will perform a first set of music from the individual members before Kind of Blue, followed by music from the complete Kind of Blue record, and conclude with music created by the individual musicians after they recorded this legendary work, along with poetry about leaders Miles Davis and Bill Evans and sax man John Coltrane.
Kind of Blue brought together seven now-legendary musicians in the prime of their careers: tenor saxophonist John Coltrane, alto saxophonist Julian "Cannonball" Adderley, pianists Bill Evans and Wynton Kelly, bassist Paul Chambers, drummer Jimmy Cobb and, of course, trumpeter Miles Davis.
Guest:
Carol Bergquist (flute)
Members:
Larry McDonough (piano, arrangements)
Omar Abdulkarim (trumpet)
Richard Terrill (tenor sax)
Jeff King (alto sax)
Greg Stinson (bass)
Dean White (drums)
Join us for dinner before or during the show. Explore our menu >>  Did you know that we offer a premium seating option for those who pre-order a $39 food/beverage voucher? Call 612-332-5299 to learn more and order.
Learn More: http://larrymcdonoughjazz.homestead.com