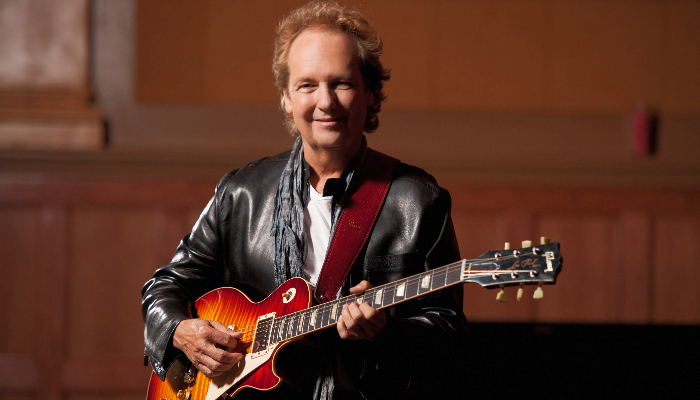 "a consummate and complete guitarist… exceptionally talented"
– All About Jazz
Since his early recordings in the 1970s, Lee has earned a GRAMMY Award and 19 GRAMMY nominations, numerous #1 spots on guitar polls, and has recorded more than 40 albums that have yielded 35 chart songs. He is a founding member of Fourplay, which is considered the most successful group in contemporary jazz. Lee celebrated five decades as a guitarist in 2010 with the release of 6 String Theory which features Steve Lukather, Neal Schon, John Scofield, Slash, Mike Stern, George Benson, and B.B. King.
Members:
Lee Ritenour (guitar, vocals)
Wesley Ritenour (drums)
Giorgi Mikadze (piano)
Hadrien Feraud (bass)
Join us for dinner before or during the show. Explore our menu >>  Did you know that we offer a premium seating option for those who pre-order a $39 food/beverage voucher? Call 612-332-5299 to learn more and order.
As a young guitarist, he put his combination of diverse musical styles and brilliant technical chops to work on more than 3,000 sessions with a broad spectrum of artists ranging from his first session at age 16 with the Mamas and Papas, to Pink Floyd, Steely Dan, Dizzy Gillespie, Sonny Rollins, Simon & Garfunkel, and Frank Sinatra.
Learn More: https://leeritenour.com