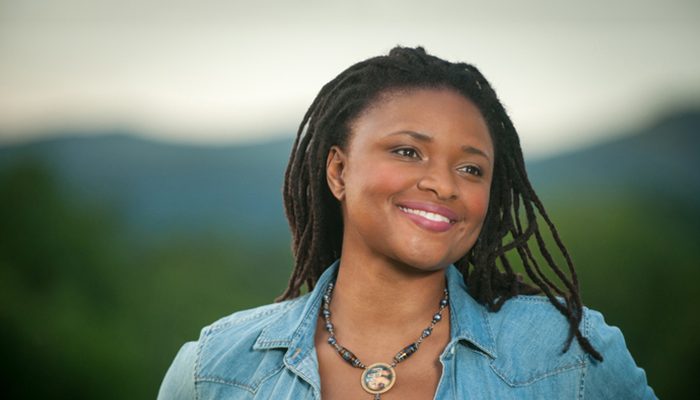 "evocative and original… soaring, divine" – The Current
Acclaimed vocalist Lizz Wright is a steward of American music, bringing brilliant color and vibrancy to singular original works and compositions by some of the greatest songwriters of our time. Wright has garnered widespread attention as one of the most venerable popular singers of her generation through the release of five critically acclaimed albums. Wright lives life filled with beautiful possibilities centered on the power of song. Through an inimitable voice that The New York Times touts as "a smooth, dark alto possessed of qualities you might associate with barrel-aged bourbon or butter-soft leather," Wright sings with a soaring reflection of the cultural fabric of America. She lies beneath the script of human history transcending social divides with an offer of love and a deep sense of humanity.
Her music accepts the beauty of reality and a collective experience of belonging. For the listener, Wright's songs embody a tradition that allows us to always feel at home, wherever we might be physically or emotionally. Wright culls inspiration from her Southern upbringing in Georgia where she was the musical director of a small church in which her father was the pastor. Gospel music, and the call and response singing with the church congregation, informed her first brushes with music.
Dedication to the long form and the cultivation of a balanced life with strong roots has brought Wright from New York City to the countryside outside of Asheville, North Carolina. A respite from the bustling city streets, the beautiful mountain woods provide the perfect backdrop for her writing. Rustic hikes and river swimming, living amongst lovers of the land, growing essential foods in the garden and harnessing an appreciation for the earth. Wright lives and breathes with the freshness of the country air. In turn, her music remains vital and dynamic growing along with nature's elements.
LEARN MORE:  https://lizzwright.net