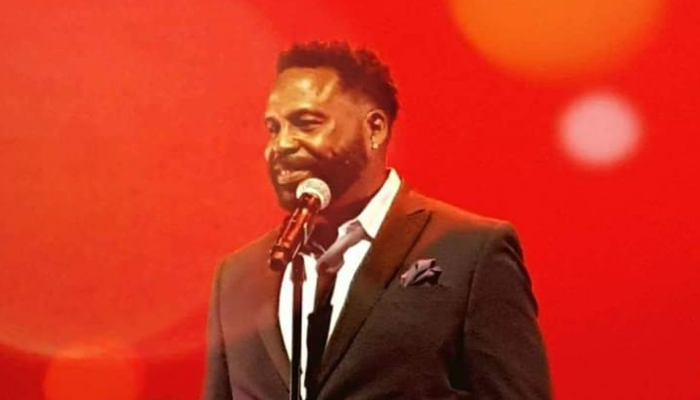 Johnnie Brown is an accomplished vocalist who has been singing all of his life, sharing his talent in various venue's across the Twin Cities. Johnnie launched his first Teddy Pendergrass Tribute Show at a local St. Paul Club called Arnella's to a sold out audience.
Don't miss the LOVE-TKO show. The ultimate tribute to Teddy Pendergrass! The dynamic Johnnie Brown takes you on a musical experience of unbelievable proportions. His raspy baritone voice delivers Teddy Pendergrass better than anyone in the country. His 15-member band, made up of some of the best musicians in the Twin Cities, delivers the music of "the Sound of Philadelphia" like it was meant to be played.
Six years and many shows later, Johnnie filled the 550 seat Cowles Center in downtown Minneapolis.

Johnnie not only performs Teddy Pendergrass songs with soul and force, using his raspy baritone, the band also rocks the sounds of various artist who make up the sounds of Philadelphia Music.