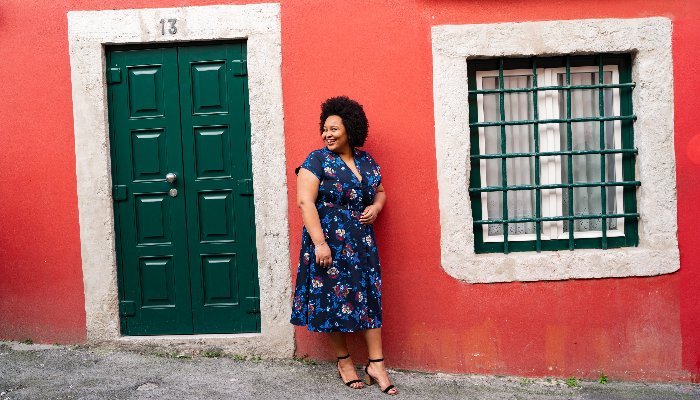 "Lucibela sings by the grace of the gods and is the heralded heiress of the musical legacy of Cesária Évora."
– Roots Time
Pre-order a $39 food/beverage voucher for premium seating by calling 612-332-5299.
"The islands of the Cape Verde are notoriously barren, yet they've produced some of West Africa's most enchanting singers. Ever since the death of diva Cesária Évora in 2011, fans have been waiting for another Cape Verdean singer with sublime poise and emotional power. We may have found her in Lucibela, a 32-year-old singer with a truly magnificent voice, liquid and effortless across a wide vocal range. Lucibela's debut album Laço Umbilical is a joyful celebration of her homeland." –NPR
Lucibela projects an intriguing intensity, moving from pure emotion to audacious gambles to firm opposition. She explores the issues including: being a woman and a Cabo-Verdean, living far away, and loving with sensuality and grace. The secret of Lucibela's extraordinary vocal technique lies in her ability to explore the deep register of Brazil's great sambistas while adding a thrilling vibrato.
Join us for dinner before or during the show. Explore our menu >>
Learn More: https://www.lucibela.com/lucibela-eng