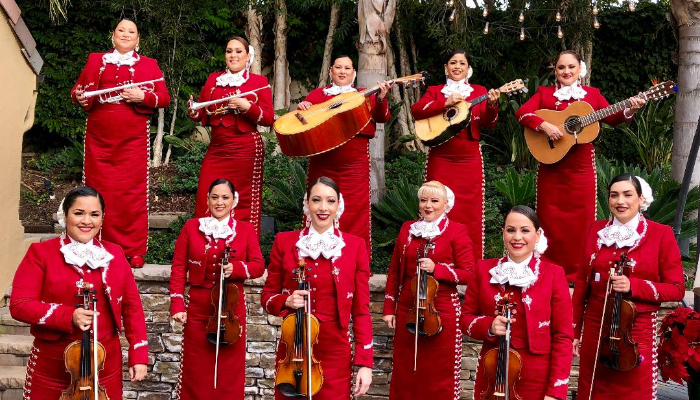 "The women bring such power and feeling to this 19th-century Mexican tradition"
– The New York Times
DAKOTA DEBUT
Mariachi Reyna de Los Angeles has truly broken the stereotypes surrounding Mariachi music. In a musical landscape of songs that are often written by men, and for men – Reyna has created their own history.  They were the first female Mariachi to break out of local level recognition to international stardom with original compositions, arrangements and interpretations of Mariachi Classics.
As performers, their passionate vocals, ability to engage the audience and stellar musicality is second to none. Reyna has inspired a new generation of young women to stay true to the authenticity and tradition of Mariachi while being unafraid to take risks musically and professionally.
Join us for dinner before or during the show. Explore our menu >>  Did you know that we offer a premium seating option for those who pre-order a $39 food/beverage voucher? Call 612-332-5299 to learn more and order.
The group has since gone on to record three albums, share the stage with world-renowned musicians like Vicki Carr, Guadalupe Pineda and Lucha Villa, and perform for some of the world's highest profile celebrities including Tom Cruise, Oprah Winfrey, and Barack and Michelle Obama.
Learn More: http://reynadelosangelesmusic.com