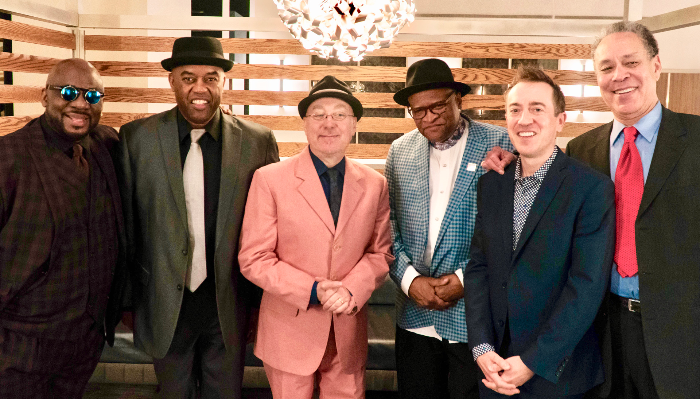 "a sextet of equally undisputed authorities and alumni of the Blakey tradition."
– Glide Magazine
The Messenger Legacy is an elite line-up of alumni members of one of Jazz' most influential bands, Art Blakey's Jazz Messengers.
This group of musicians wishes to preserve, protect and honor the legacy of a man who was much more then a bandleader to all of them. This group has the potential of launching renewed appreciation for one of the most important institutions of apprenticeship in American music history.
Members:
Ralph Peterson (drums)
Bobby Watson (saxophone)
Bill Pierce (saxophone)
Essiet Essiet (bass)
Geoff Keezer (piano)
Brian Lynch (trumpet)
Learn More: http://ralphpetersonmusic.virb.com/messenger-legacy