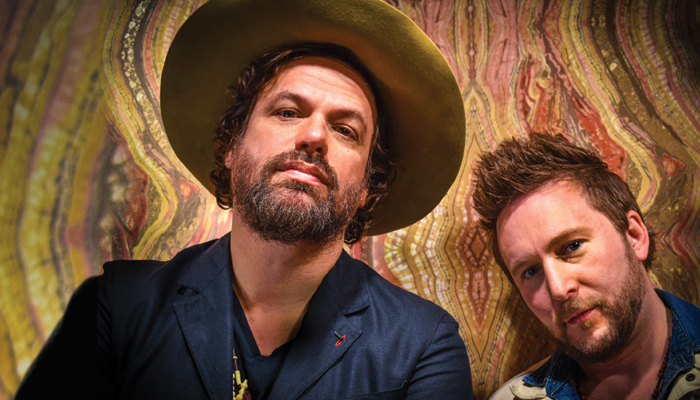 "Glabicki continues to evolve – dynamically, emotionally, thematically and energetically"
– Encore Magazine
A multifaceted musician, producer and songwriter, Michael Glabicki's talents are unique and extremely uplifting.
He has started touring nationally as a duo with Rusted Root's guitar player, Dirk Miller. More than 25 years ago Rusted Root gave the world "Send Me on My Way." It solidified their place in pop culture's soundtrack.This jubilant single has been featured in more than a dozen movies and TV shows, none better than its placements in Matilda and Ice Age. His duo tour dates and new music are extensions of his creative talent, and while the show still features many Rusted Roots hits, it also provides a look into the mind of Glabicki through stories and songs yet to be released.
Join us for dinner before or during the show. Explore our menu >>  Did you know that we offer a premium seating option for those who pre-order a $39 food/beverage voucher? Call 612-332-5299 to learn more and order.

Rusted Root, the multi-platinum band out of Pittsburgh, evolved around front-man Michael Glabicki's distinct sound and grew into a musical entity that has thrived in a non-genre specific category all its own.
Live, both Michael and Dirk play acoustic and electric, and Michael often adds rhythm with a kick drum – creating a much fuller sound and energy than you find with a traditional duo.
Learn More: https://www.michaelglabicki.com