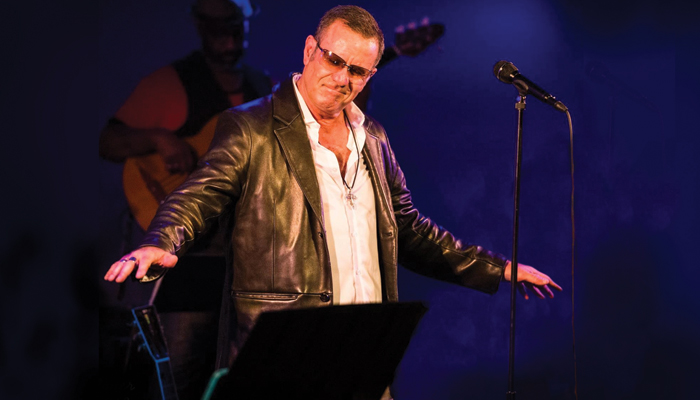 "The prince of Twin Cities tribute shows."
– Star Tribune
On this day, it would have been Elvis Presley's 85th birthday. To commemorate, Mick will be performing songs specifically focused on Elvis' gospel music. The Gospel According to Elvis celebrates the deeply spiritual and moving songs that Elvis, throughout his entire career, always leaned on and moved him. Fueled by the inventive and completely distinctive vocals of the legendary Jordanaires, The Gospel According to Elvis celebrates this completely unique early Elvis-era gospel songs that are so distinctive of the man himself.
In 2019, Mick Sterling is celebrating his 39th year in the music business. Even after all of this time, Sterling is finding new musical and theatrical challenges and more excited about being in the music business than ever before.
Join us for dinner before or during the show. Explore our menu >>  Did you know that we offer a premium seating option for those who pre-order a $39 food/beverage voucher? Call 612-332-5299 to learn more and order.
Learn More: http://www.micksterlingpresents.com/