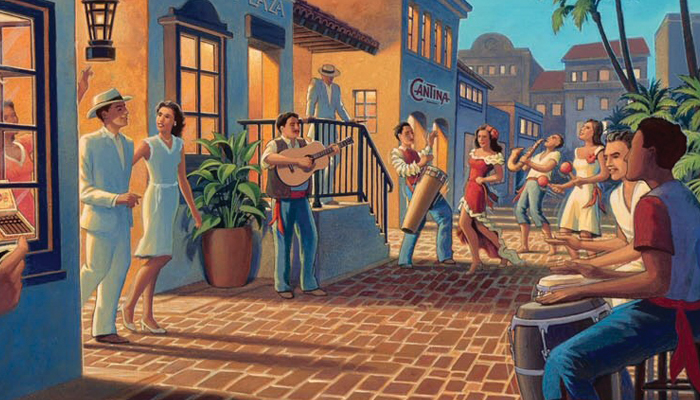 "One of the world's great Cuban pianists. [Nachito] blends jaw-dropping technique and rich, powerful soulfulness in an amazing display of musical power and emotion."
– TEDx Talks
Pre-order a $39 food/beverage voucher for premium seating by calling 612-332-5299.
Nachito Herrera, acclaimed as one of the world's greatest Cuban pianists in command of traditional classical and contemporary musical idioms, presents a night in Habana with a band of musicians who hail from some of the most exciting bands in Cuban music – Celia Cruz, Buena Vista Social Club,  Benny Moré, Afro-Cuban All-Stars, ¡Cubanismo!, Los Van Van, and more.  This a a band of musical monsters led by one of the greatest Cuban pianists in the world.
This 9:30pm show will be a high-energy, party-style performance.
Members:
Nachito Herrera (piano, keyboards & musical director)
José Perico Hernández (percussion, actor & singer)
Calixto Oviedo (drum & timbales)
Yaure Muñiz, Chucho Valdez, Leider Chapotin (trumpets)
Carlos Caro (Cuban & Afro-Cuban percussion)
Hammadi Bayard (alto & soprano flute)
Luis Rosca Beltràn  (tenor saxophone & flute)
Daymar Calvario (bass)
Raymanis Garcia (percussion)
Perico Hernández (singer)
Mirdalys Herrera (singer)
José "Pepito" Gomez (singer)
Join us for dinner before or during the show. Explore our menu >>