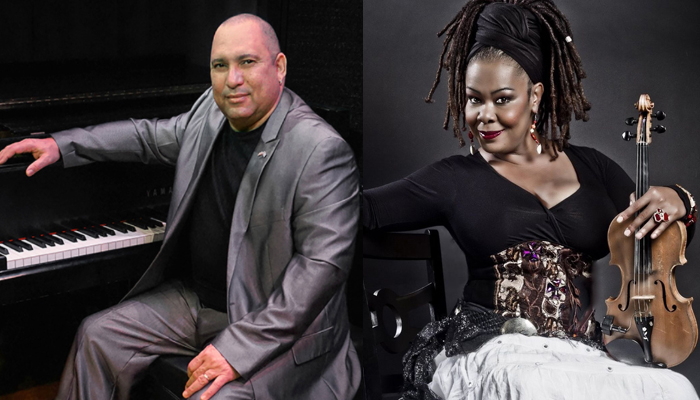 "[Briggs] will bring the versatility and the fire in a duo with Herrera, a percussive powerhouse with a genre-bending musical vocabulary."
– Star Tribune, Best Concert Pick
Ignacio "Nachito" Herrera is acclaimed as one of the world's greatest Cuban pianists in command of traditional classical and contemporary musical idioms. Nachito brings astounding technique and natural talent to compose explosive music that overwhelms the Dakota with powerful energy.
Karen Briggs, also known as the "Lady in Red", is an American violinist. Best known for spending thirteen years on tour with contemporary instrumental musician Yanni, Briggs received the "Lady in Red" moniker while featuring as a soloist on Yanni's Live at the Acropolis tour. Briggs has performed or collaborated with Dave Grusin, Diana Ross, the Wu Tang Clan, En Vogue, and Chaka Khan.
Join us for dinner before or during the show. Explore our menu >>  Did you know that we offer a premium seating option for those who pre-order a $39 food/beverage voucher? Call 612-332-5299 to learn more and order.