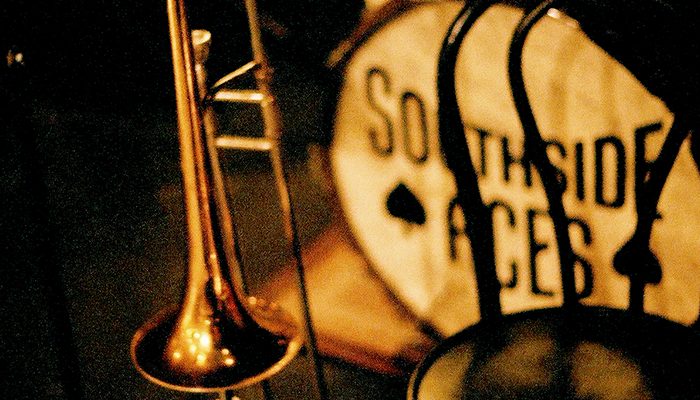 "A true authentic New Orleans dance-hall style band."
– New Orleans Traditional Jazz Quarterly

New Orleans Night at the Dakota
The Southside Aces play a century's worth of New Orleans jazz. From Jelly Roll Morton to Preservation Hall, with stops along the way at Louis Armstrong and Duke Ellington, all the way to original music in the style. They're fresh off celebrating the release of their brand new album, Minneapolis Bump. Fifteen original songs inspired by the Jazz Age.
Josh Granowski—string bass
Jay Epstein—drums
For nearly two decades, the Southside Aces have performed traditional New Orleans jazz for weddings, festivals, clubs, and more—music furnished for all occasions. The Aces utilize the traditional canon for its sweetness and spice, joy and sorrow, whatever the mood should call for.
Minneapolis Bump is the Southside Aces' eighth album, containing fifteen original compositions by clarinetist Tony Balluff. The songs take their inspiration from the stars of the early jazz firmament—Jelly Roll Morton, King Oliver, Louis Armstrong, and Duke Ellington, just to name a few.
LEARN MORE: https://www.southsideaces.com/