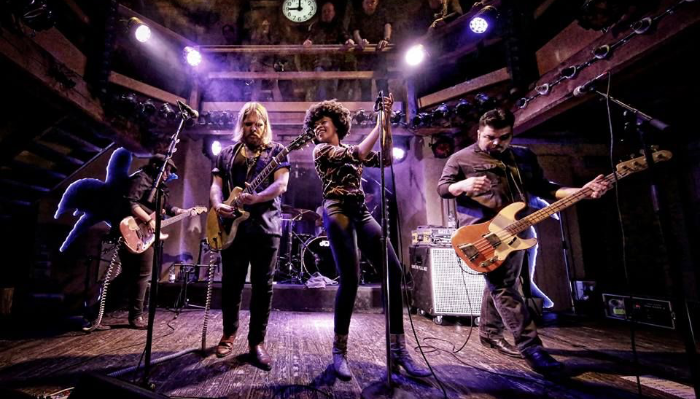 "If Tina Turner and Little Richard had a daughter and raised her with the help of uncles James Brown and Chuck Berry, she'd be like Nikki Hill."
– Star Tribune
Make it a full night of fun & stay for Mae Simpson Band at 10pm. Free for 7pm ticket holders!
Raised in the church choir and steeped in R&B and garage rock rumble, Nikki Hill is a spitfire with the soul-drenched voice of Etta James and the tattooed, beehived-hair aura of Cramps' guitarist Poison Ivy. Nikki and her band are climbing to the top of the roots music scene step by step and leaving jaws on the floor along the way. With a no-filter energy, they take all the flavors of American roots music and deliver a sound that will make you believe in rock n' roll again.
Independently released on house label Deep Fryed Records, Nikki Hill lets her soul rip on her third LP, Feline Roots. This new collection bends through supercharged blues, punk, soul, revival tent gospel, and rockabilly shouts. Nikki has never been afraid to take the road less traveled, and it's clear with Feline Roots that she's living every word.
Learn More: https://nikkihillrocks.com