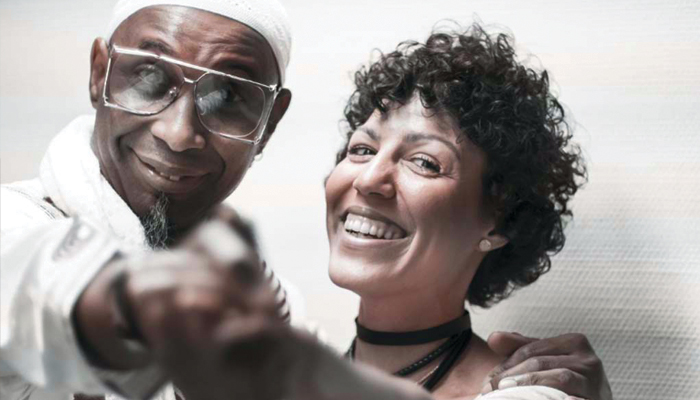 "Omar Sosa has carved out a place for himself in the musical landscape that's equal parts musical and spiritual"
– NPR
_____________________________________
THIS SHOW HAS BEEN POSTPONED
Information regarding a rescheduled date will be announced as soon as possible. Tickets purchased for the originally scheduled performance will remain valid for the new date, you will receive an email with the new date once it has been rescheduled.
______________________________________
Nominated for seven Grammy awards, twice for the BBC World Music Awards, recipient of a lifetime achievement award from the Smithsonian, and recipient of the Afro-Caribbean Jazz Album of the Year award from the Jazz Journalists Association in NYC, Omar Sosa entwines the expressive traditions of Africa and the Americas in a unique cosmopolitan voice, articulating a brilliant, joyous, and thoroughly contemporary global jazz idiom.
Marialy Pacheco can surely be considered as one of the most prominent rising stars of the Jazz piano. Chucho Valdes once called her "the greatest of young piano talents." Winner of the Montreux Jazz Festival Solo Piano Competition in 2012, Cuban pianist Marialy Pacheco combines Caribbean temperament and excellent technique to produce a truly breathtaking music full of virtuosity, authenticity and joy in performing.
"Her own compositions are breathtaking, she can twist old Standards in a new way and the classical world is also familiar to her."
– Hifi-Stars Magazine
Composer-pianist-band leader Omar Sosa's musical trajectory traces the Diaspora from Africa to Cuba and Brazil; from Central America to Ecuador's African-descent communities; from San Francisco and New York to his current home base in Barcelona. True to his Afro-Cuban origins, Sosa fashions a spirited vision of uncompromising artistic generosity that embraces humanity at large.
The biggest appreciation so far of Marialy Pacheco's qualities has been the winning of the Montreux Solo Piano Competition 2012. She is the first woman to win this prize in 15 years history of the competition.
Marialy Pacheco is the only female pianist in the currently row of famous Cuban jazz piano players like Roberto Fonseca, Omar Sosa or Gonzalo Rubalcaba.
In 2014, Marialy was announced as first female jazz pianist worldwide to be an official Bösendorfer Artist.