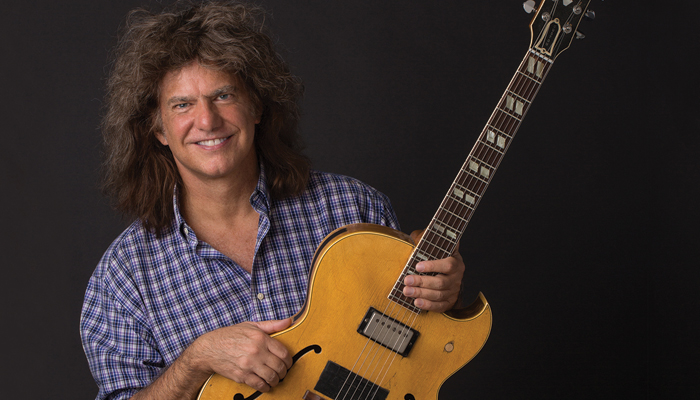 "Metheny and his group [make] masterful music that also has the ability to 'tear down those walls' of genres and styles and brings jazz into conjunction with the roaring pop culture sounds that can sonically fill a stadium and appeal to multiple generations of listeners."
– All About Jazz
Pre-order a $39 food/beverage voucher for premium seating by calling 612-332-5299.
Pat Metheny is launching a new playing environment called "Side-Eye" for this upcoming season. Pat explains, "I wanted to create an ongoing setting to feature a rotating cast of new and upcoming musicians who have particularly caught my interest along the way."
Pat Metheny first burst onto the international jazz scene in 1974. Throughout his career, Metheny has continued to redefine the genre by utilizing new technology and constantly working to evolve the improvisational and sonic potential of his instrument.
Join us for dinner before or during the show. Explore our menu >>
Learn More: http://www.patmetheny.com