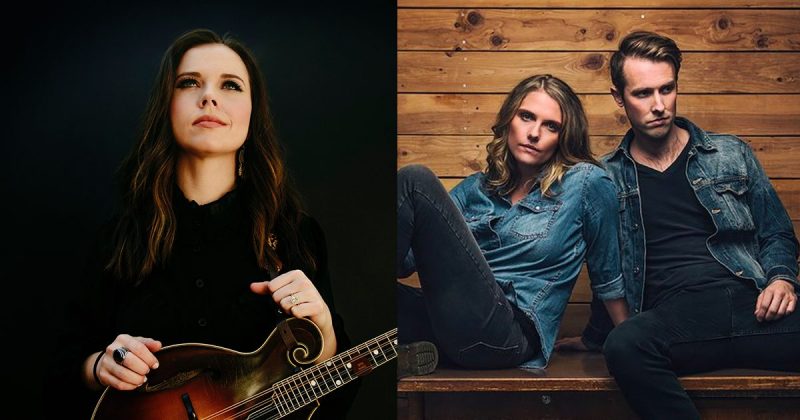 "Hull's arrangements and playing feel nimble and capricious, animating her introspection with fine-grained melodic details and pinprick exactness."
– NPR
Sierra Hull's positively stellar career started early. That is, if you consider a Grand Ole Opry debut at age 10 to be early. She played the Kennedy Center at 16 and the next year became the first bluegrass musician to receive a Presidential Scholarship at the Berklee College of Music and played the White House at 20 years old.
She is frequently guesting with friends and legends, joining such icons as the Indigo Girls, Garth Brooks, and Gillian Welch, and performing at the Country Music Awards with Ricky Skaggs, Brad Paisley, and Marty Stuart.
Dead Horses isn't a band in the conventional sense, it's an intimate, folk-inspired conversation between two close friends. At its core, the participants are guitarist/singer Sarah Vos and bassist Daniel Wolff. The Milwaukee, Wisconsin-based pair's musicality, emotionality, and ambitions have sent them on a winding journey in music. They weave together a patchwork of classic and contemporary influences that span trad roots, indie-folk, and other experimental musical idioms.
COVID-19 Policy
Effective immediately, all performances at the Dakota will require either proof of a full course of COVID-19 vaccination or proof of a negative COVID-19 test taken in the prior 72 hours. Patrons must have a completed COVID-19 vaccination card or a photo of their card, with their final dose at least fourteen days prior to the event, or a negative COVID-19 test result from 72 hours or less prior to the event. Thank you for helping to keep everyone safe.
LEARN MORE:
https://www.sierrahull.com
http://www.deadhorses.net/