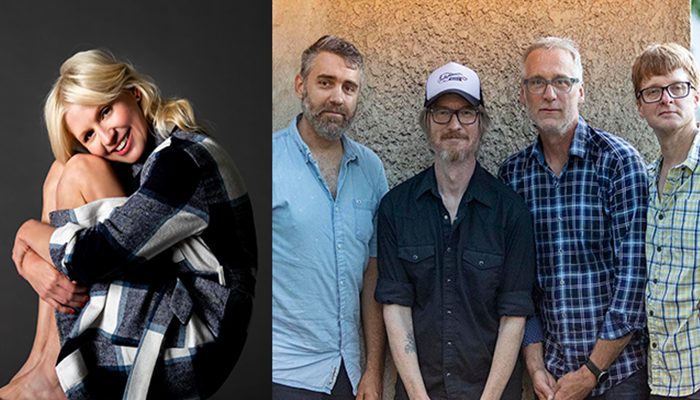 "abundant joy… the prominence of her enthusiasm is hard to ignore." – All About Jazz
A singer with equal parts heart, charm, and individuality, Sophia Shorai has been a mainstay on the Minneapolis jazz scene since 2004. With five self-released albums under her belt, she mixes old classics, modern revivals, and her own pop gems with ease and soul. Shorai has collaborated with many of the Midwest's finest and most celebrated musicians and has garnered international vocal recognition through commercials, television shows, and films.
"Sophia has everything a singer could want: soul, versatility and comfort in a number of musical settings and styles, a marvelous set of ears, unique style, and visceral love of music and performance. Whether she's belting or crooning, she breaks hearts." Adam Levy, guitarist, singer/songwriter for The Honeydogs
LEARN MORE: https://sophiashorai.bandcamp.com/
The Neighborhood Quartet's unique instrumentation brings a sound that is ethereal and groovy. They blend pop and soul influences with roots and jazz to bring a fresh take on tunes that fit perfectly with a dry martini.
The Neighborhood Quartet is:
Steve Roehm, vibraphone
Dan Schwartz, lap steel guitar, vocals
Nick Salisbury, double bass
Greg Schutte, drums
LEARN MORE: https://theneighborhoodtrio.com/