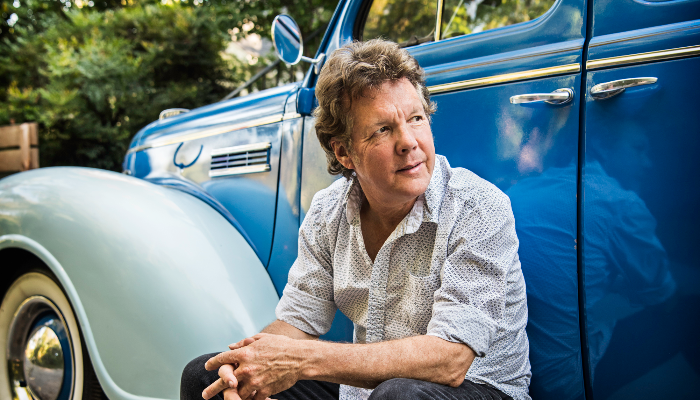 "Forbert is a hardcore troubadour who, artistically speaking, continues to fight the good fight by releasing one excellent album after another and working his ass off show after show to earn every single fan's loyalty."
– BeingThereMag.com
Singer-songwriter Steve Forbert had his first major hit in 1979 when he was only 25 years old, shortly after moving to New York City to focus on his music. After being compared to folk-based stars like Bruce Springsteen and Bob Dylan, Forbert still managed to forge his own, more modern path.
Thirty-plus years later, he's still writing acclaimed songs and has released 14 studio albums, including a Grammy-nominated tribute to another Mississippi legend, Jimmie Rodgers. The Magic Tree offers a series of songs gleaned from previously recorded acoustic demos.
He found blazing success early on with a string of critically acclaimed and commercially accepted albums including Alive on Arrival (1978), Jackrabbit Slim (1979), and Little Stevie Orbit (1980) and a most unlikely smash hit single, "Romeo's Tune."
Inducted into the Mississippi Musicians Hall of Fame in 2006.
Steve makes a high-profile cameo as Cyndi Lauper's tux-wearing, flower-toting boyfriend at the end of the "Girl's Just Wanna Have Fun" video from 1983.
He has seen his songs performed by the likes of Keith Urban, Rosanne Cash and Marty Stuart.
Big City Cat – My Life in Folk-Rock, singer/songwriter Steve Forbert's exceptional new memoir co-written with Therese Boyd, allows him ample opportunity to candidly reflect on those specific circumstances that first brought him to the public eye. The book is accompanied by its own soundtrack.
Learn More: http://www.steveforbert.com