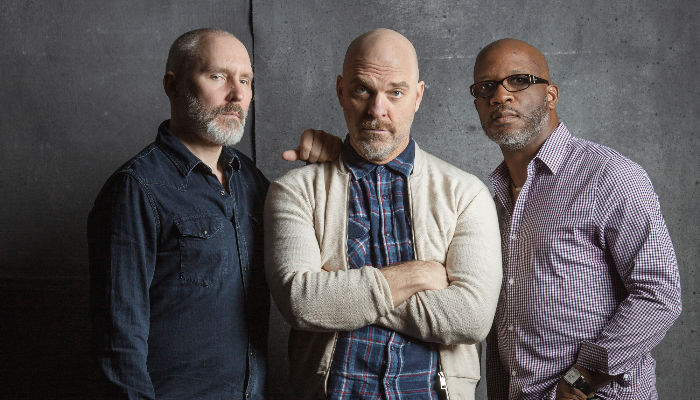 "A combustible trio with a book of finely orchestrated, catchy original tunes, and a knack for radically reconstituted pop covers."
– The New York Times
20th Anniversary of Dakota Holiday Residency
Activate Infinity is the second album from The Bad Plus since the remarkable pianist Orrin Evans joined Reid Anderson (bass) and Dave King (drums) back in 2018. With their sights set on a new trajectory, combined with an abundance of spirit and creativity, the trio have produced one of their finest and most original albums to date.  It's real, deeply honest and personal. Their joy in music making together is clear and their vision is committed and democratic.
"Though it doesn't lack for quirk, there's a breezy symmetry and easygoing melodicism to TBP's new album" –JazzTimes
Join us for dinner before or during the show. Explore our menu >>  Did you know that we offer a premium seating option for those who pre-order a $39 food/beverage voucher? Call 612-332-5299 to learn more and order.
Learn More: https://www.thebadplus.com/