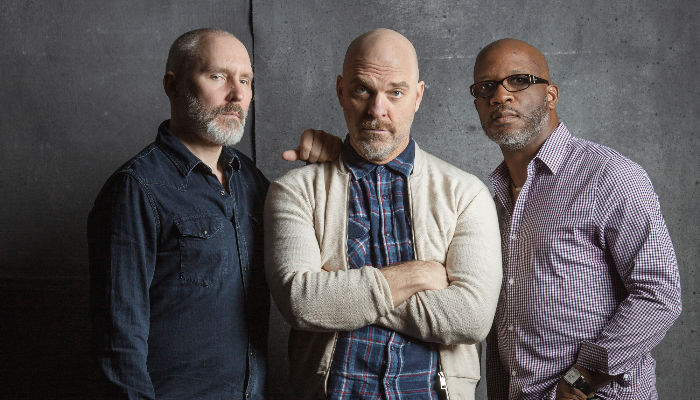 "A combustible trio with a book of finely orchestrated, catchy original tunes, and a knack for radically reconstituted pop covers."
– The New York Times
20th Anniversary of Dakota Holiday Residency
Never Stop II is the 13th studio recording from The Bad Plus, and the first featuring pianist Orrin Evans alongside founding members Reid Anderson (bass) and Dave King (drums). It is a rebirth and also an affirmation between three musicians, enriching the trajectory of this 18-year-old band and its longstanding commitment to creative group improvised music.
The Bad Plus came together at the end of the 20th century and has avoided easy categorization ever since, winning critical hosannas and a legion of fans worldwide with their creativity, unique sound and flair for live performance.
Members:
Reid Anderson (bass)
Orrin Evans (piano)
Dave King (drums)
Join us for dinner before or during the show. Explore our menu >>  Did you know that we offer a premium seating option for those who pre-order a $39 food/beverage voucher? Call 612-332-5299 to learn more and order.
Learn More: https://www.thebadplus.com/