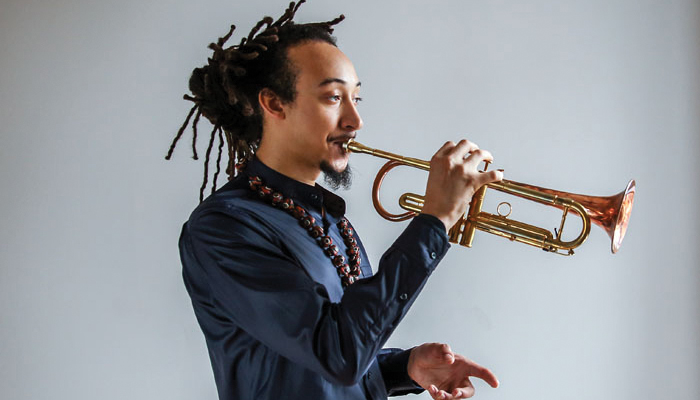 WE ARE STREAMING BLUE NOTE LIVE
Access the legendary Blue Note New York Stage while we are closed
*This event will be livestreamed*
In a field teeming with talented young lions, the bright sound of trumpeter Theo Croker still sticks out. Grandson of the legendary jazz trumpeter Doc Cheatham, the native Floridian graduated from the Oberlin Conservatory of Music and is part of a new movement of emerging jazz artists who expertly incorporate hip hop, electronic and R&B elements in their sound in an organic, fluid way. Croker's music both harks back and looks forward at the same time, a balancing act that few can manage— it's challenging and at the same time easily accessible.
A portion of sales will support the Dakota while we are closed