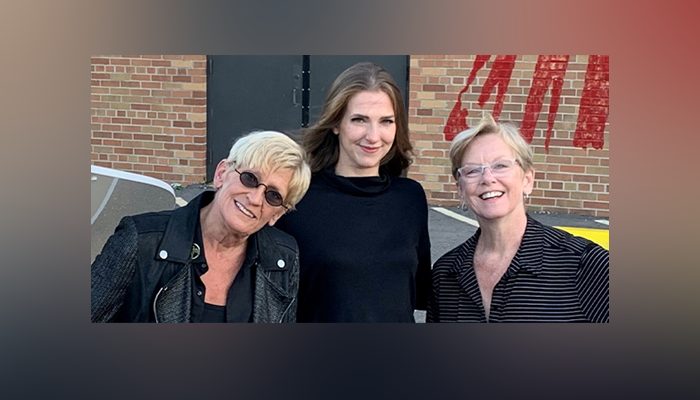 "Twin Cities cabaret staple" – Star Tribune
Three is the brainchild trio of local Twin Cities musicians – Judi Vinar, Rachel Holder and Lori Dokken. These three artists have not only been friends for many years but have also been colleagues in a diverse array of musical groups and productions. Three brings together a triad of diverse voices that are skilled in multiple styles and genres and the end product is an incredible performance that unites them into a singular sound – rich in color, character, confidence and the sonic seasoning of experience. Three represents so many things… past, present and future… beginning, middle and end… body, mind and soul… Judi, Rachel and Lori.
For this show, Three will also be showcasing a few songs from their upcoming show entitled "The 3rd Degree." "The 3rd Degree" is a celebration of some of the greatest vocal trios such as The Chicks, Wilson Phillips, The Ronettes, The Bee Gees, Emmy Lou, Linda & Dolly, The Wailin' Jennys, Lucius with Brandi Carlile, Lambert Hendricks and Ross and special tribute to Motown's session trio, the Andantes, and more!
LEARN MORE: https://loridokken.com/