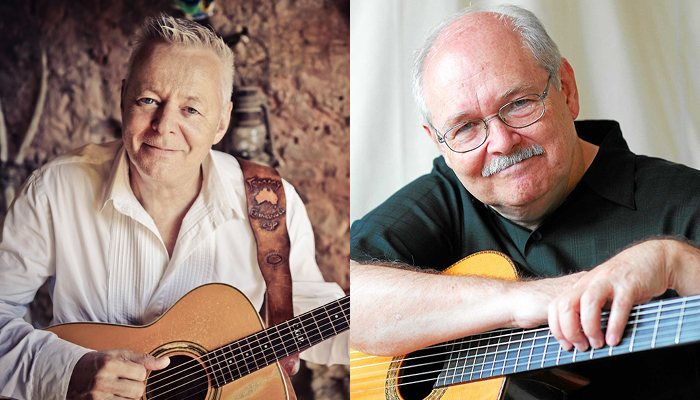 "Living masters of the guitar."
– Living masters of the guitar.
THE 7PM SHOW IS SOLD OUT
Tommy Emmanuel has achieved enough musical milestones to satisfy several lifetimes. At the age of six, he was touring regional Australia with his family band. By 30, he was a rock n' roll lead guitarist burning up stadiums in Europe. At 44, he became one of five people ever named a Certified Guitar Player by his idol, music icon Chet Atkins. Today, he plays hundreds of sold-out shows every year from Nashville to Sydney to London.
John Knowles has worked with the finest fingerstyle and classical guitarists including Chet Atkins, Jerry Reed, Lenny Breau and the Romero Family. His Gorilla Song (co-written with his son Jay) is an international hit with recordings by Raffi and XUXA. John's work has won a Grammy and two Emmy nominations. In 1996, Chet Atkins awarded John the first Honorary CGP (Certified Guitar Player) degree and in 2004, John was inducted into the National Thumb Picker's Hall of Fame for the second time.
Learn More: http://tommyemmanuel.com