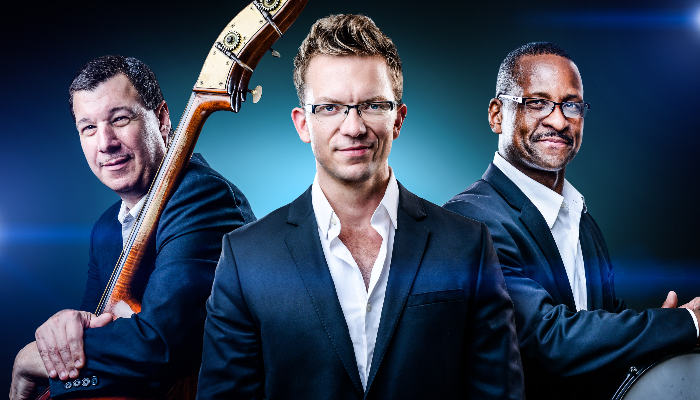 "They swing like there's no tomorrow."
– Jazz Police
The Travis Anderson Trio bring fresh interpretations to standards and more – from Chopin to Mario Bros. This energetic trio explores both Vince Guaraldi's "A Charlie Brown Christmas" and the musical legacy of pianist George Shearing.
Exposing millions of young listeners to jazz, Guaraldi's music for the Peanuts cartoons is still one of the most beloved holiday albums of all time. Pianist George Shearing tastefully mixed equal parts jazz and classical influences to become one of the most popular pianists of the bebop era with his composition "Lullaby of Birdland" long cemented as a jazz standard. His impact was so substantial, he was knighted by Queen Elizabeth for his contributions to music.
Learn More: http://travisandersontrio.com