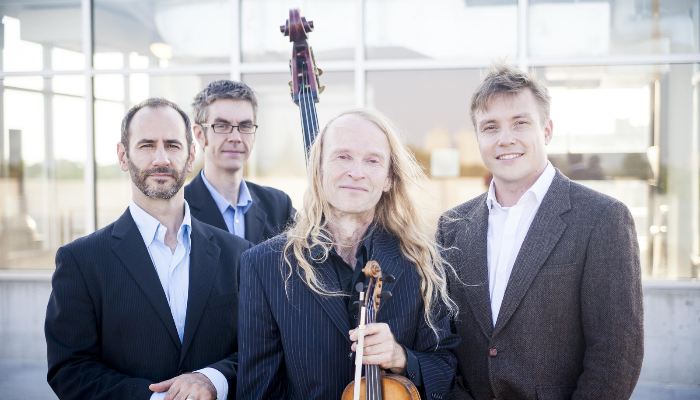 "[Twin Cities Hot Club] swing hard at all times while never masking the emotional nuances and melodic tone."
– Jazz Police
Django Reinhardt was born on this day back in 1910. They plan to honor Django by including a number of his compositions and tunes he recorded, share some stories and pay homage to one the giants of jazz.
Originally popularized by Django Reinhardt, Stephane Grappelli and the Hot Club of France, the Twin Cities Hot Club recreate not only the famous la pompe that distinguishes this romantic brand of acoustic jazz but also bossanova, musette, bolero, and swing. TCHC perform this timeless deep-rooted music that is physical, alive and speaks directly to the heart.
Members:
Robert Bell (guitar)
Gary Schulte (violin)
Stan Ponkin (guitar)
Matt Peterson (bass)
with added special guests: Rick Carlson (piano – Wolverines, Maud Hixson) & Fred Richardson (clarinet – Barbary Coast Band).
Join us for dinner before or during the show. Explore our menu >>  Did you know that we offer a premium seating option for those who pre-order a $39 food/beverage voucher? Call 612-332-5299 to learn more and order.
Learn More: https://www.twincitieshotclub.com