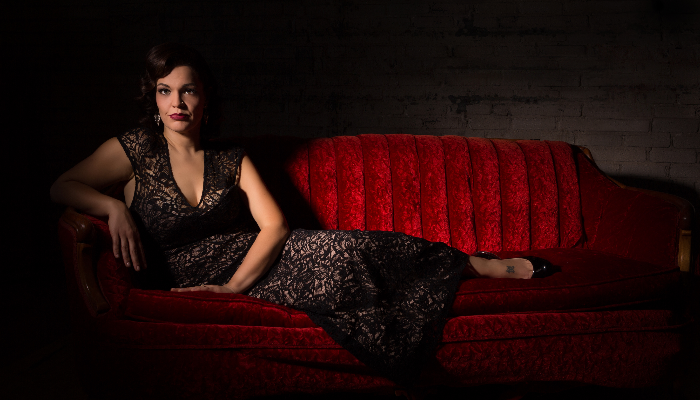 "The next great Twin Cities blues singer… whatever she plays, Parker owns it."
– Star Tribune
THIS SHOW IS SOLD OUT
You can call the Box Office at 612-332-5299 to inquire about turnbacks/cancellations. Tickets are still available for the 9:30PM Valentine's Celebration with Marcia Ball & Sonny Landreth >>
$85 ticket includes: 4-course dinner, music, tax + gratuity (beverages not included)
For this special evening, there will be a solo piano performance by Chris Lomheim from 5:30-6:45pm, followed by a performance by the Joyann Parker Trio.
An accomplished singer, pianist, guitarist, and songwriter, Joyann Parker is frequently associated with passion, power, and soul. Her vocal prowess and control allow her to move freely from one genre to another, from Patsy Cline to Etta James and right over to Janis Joplin with the greatest of ease.
Chris Lomheim is an award-winning jazz pianist and composer who has been active in the Twin Cities jazz scene for more than 30 years. Chris has played the world-renowned Green Mill jazz club in Chicago and is a regular at many Twin Cities jazz venues including the Dakota, and is featured at the annual Twin Cities Jazz Festival.
Omnivore Menu: Download a pdf >>
Endive
tarragon . boucheron . crispy onion . smoked beet . sunflower
Day Boat Scallop
grits . speck . huitlacoche . crème fraîche . cauliflower
Prime Beef Tenderloin
winter vegetable . potato butter . mugo pine . demi glace de veau
Blood Orange Posset​
vanilla . cream . dark chocolate . pink peppercorn
Vegetarian Menu: Download a pdf >>
Endive
tarragon . boucheron . crispy onion . smoked beet . sunflower
Potato Cake
grits . huitlacoche . crème fraîche . cauliflower
Trumpet Royale
winter vegetable . potato butter . mugo pine . demi glace de veau
Blood Orange Posset
vanilla . cream . dark chocolate . pink peppercorn
Learn More: https://joyannparker.com