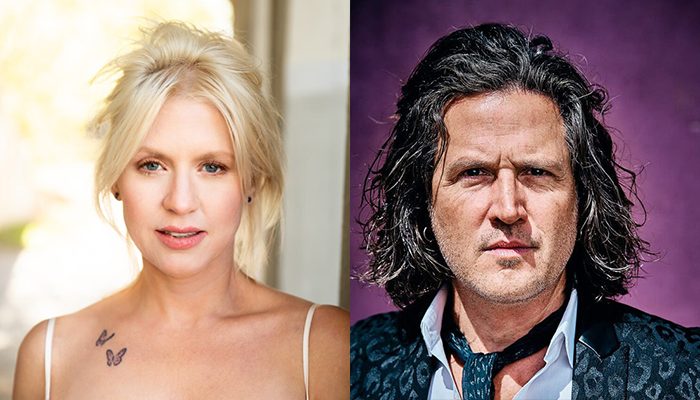 "abundant joy… the prominence of her enthusiasm is hard to ignore." – All About Jazz
$125 ticket includes: 4-course dinner, music, tax, gratuity
(beverages not included)
Doors open at 5pm, dinner begins at 6pm and music starts at 7pm.
Vocalist Sophia Shorai and pianist Tommy Barbarella have been performing together for over 10 years. Their duo album, As Long As You're Living, was favorably reviewed by several national critics. Tonight, they reprise songs from that album along with other favorite pop and jazz standards.
A singer with equal parts heart, charm, and individuality, Sophia Shorai has been a mainstay on the Minneapolis jazz scene since 2004. With five self-released albums under her belt, she mixes old classics, modern revivals, and her own pop gems with ease and soul. Shorai has collaborated with many of the Midwest's finest and most celebrated musicians and has garnered international vocal recognition through commercials, television shows, and films.
"Sophia has everything a singer could want: soul, versatility and comfort in a number of musical settings and styles, a marvelous set of ears, unique style, and visceral love of music and performance. Whether she's belting or crooning, she breaks hearts." Adam Levy, guitarist, singer/songwriter for The Honeydogs
Tommy Barbarella is one of the most active keyboard players in Minneapolis and beyond. His work with Prince's New Power Generation (1991-96) put him on the map, and his playing with regional funk/soul favorites Greazy Meal cemented his reputation as a go-to funk and pop keyboardist. Recently he has performed with Miley Cyrus, Nick Jonas, and a reunited NPG.
OMNI MENU
First Course: scallop crudo • green chile • charred scallion • yuzu • trout roe
Second Course: rabbit sugo pappardelle • pickled ramps • petite sorrel
Third Course: prime new york strip • fennel • espelette • chimichurri
Fourth Course: dark chocolate toffee cake • red berry coulis
Petits Fours: s'mores bark • graham • charred mallow • dark chocolate
VEGETARIAN MENU
First Course: compressed cucumber • green chile • charred scallion • yuzu
Second Course: mushroom pappardelle • pickled ramps • petite sorrel
Third Course: smoked tofu • fennel • espelette • chimichurri
Fourth Course: dark chocolate toffee cake • red berry coulis
Petits Fours: s'mores bark • graham • charred mallow • dark chocolate
LEARN MORE: https://sophiashorai.bandcamp.com/