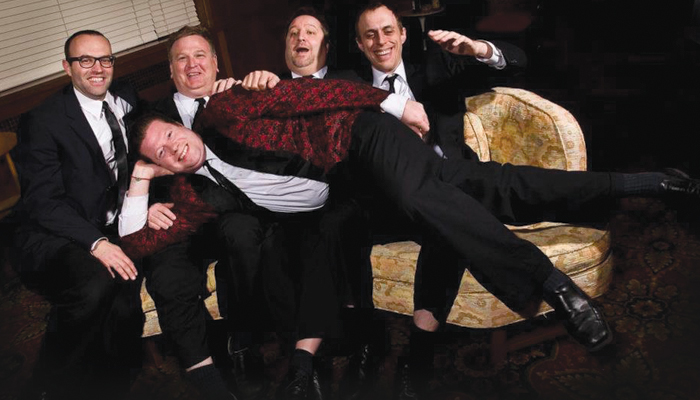 "Vic Volare – Slick, suave, and swank, our famed lounge lizard might as well be the real thing."
– Mpls. St. Paul Magazine
Vic Volare is the Twin Cities legendary crooner. His rat pack stylings have been thrilling crowds since 1996. With his band of merry men known as the fabulous Volare Lounge Orchestra, Vic has blazed a horn screamin high kickin' trail of swing music and classic standards that keep 'em dancing all night long.
Members:
Vic Volare (vocals)
Corey Needleman (drums)
Joel Shapira (guitar)
Jimmy Kennedy (keyboard)
Matt Senjem (bass)
Learn More: http://vicvolare.reverbnation.com