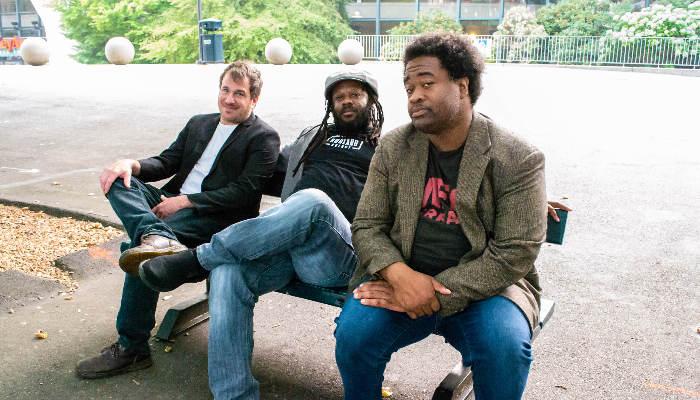 "These irrepressible groovemeisters bubble and simmer with influences from a half-century of soul, funk and groove."
– New York Music Daily
Delivering an infectious blend of soul, jazz, and rhythm and blues, the Delvon Lamarr Organ Trio proves to be a band on the rise. Their tantalizing grooves, lush sounds and vibrant jam sessions are always fresh with improvisations strengthened by their undeniable chemistry. This Seattle based trio evokes a classic instrumental sound with a pioneering, virtuosic sensibility all its own on debut LP Close But No Cigar.
Members:
Delvon Lamarr (B-3 organ)
Jimmy James (guitar)
Doug Octa Port (drums)
Learn More: https://delvonlamarrorgantrio.com