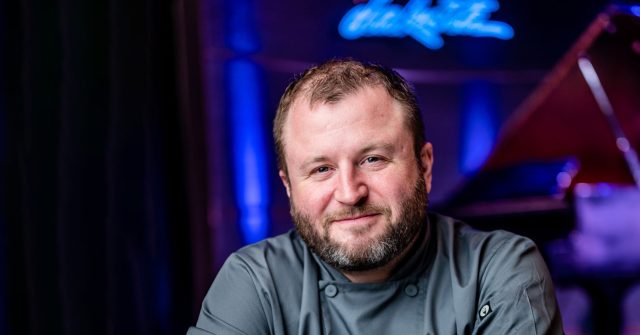 Remy Pettus is the Dakota's fifth Executive Chef since opening in 1985. Pettus was born and raised in south Minneapolis and has family connections in the Carolinas that go back to the 1700s. He brings a deep knowledge of, and reverence for, Southern cuisine to the Dakota kitchen.
A graduate of the Culinary Institute of America, Pettus did his externship at the influential Moto in downtown Chicago, with visionary chef Homaro "Omar" Cantu. From there, Pettus honed his craft at famed chef Charlie Palmer's Dry Creek Kitchen in the Sonoma Valley.
Since his return to Minneapolis, Pettus has made his mark on the Minneapolis dining scene. First, he developed his personal cuisine as Chef de Cuisine at Cosmos Restaurant in the Graves 601 Hotel. He developed and opened the heralded Eastside as Executive Chef. Most recently Pettus was the mind behind Bardo, which garnered raves for its inventive-yet-casual menu and ever-changing seasonal fare.
At the Dakota, Pettus will create dishes that riff on the birthplace of American music with Southern-inspired foods, flavors and influences, while keeping it casual, creative, and accessible.
Photo by Travis Anderson Photo