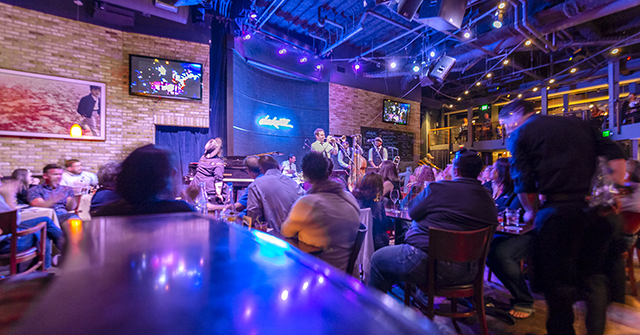 Opportunities
There are many ways for you to get involved with the Dakota. Listed below are our current employment opportunities.
Employment
Host / Hostess
Dakota is hiring a host/hostess. This position requires grace, accuracy, and exemplary customer service skills. Previous restaurant experience preferred. This is a fast-paced and exciting atmosphere combining world-class music and cuisine. Employees receive a generous discount on food, beverage, and tickets.
Requisite Skills & Abilities:
Excellent verbal communication skills, ability and willingness to maintain a high level of accuracy and attention to detail, ability to work independently and conduct effective problem resolution.
Details:
Part time and full time positions available. Full time requires 30+ hours per week and employee is also eligible for Dakota health and dental insurance.
Application Process:
Please submit a cover letter and resume via email to julie@dakotacooks.com or, mail resume materials: ATTN HR Manager, c/o Dakota, 1010 Nicollet Mall, Minneapolis, MN 55403. You may also come into the Dakota to fill out an application.
Graphic Designer
Reports to Director of Marketing and Communications
Full-time hourly. 40 hours per week.
The Dakota and Vieux Carré is seeking a Graphic Designer with experience in both print and digital media. Candidate will be able to take direction from written or spoken ideas and convert them seamlessly into images, layouts and other designs. Our two venues require candidates who can work in a fast-paced environment that includes supporting two restaurants and over 300 shows per year with Marketing and Communications efforts.
Responsibilities include:
Create/update printed collateral including menus, calendars and 4up table flyers.

Create/update digital and printed signs including slides projected in venues, and printed posters.

Create printed and digital ads and resize photos for social media usage.

Create new event pages on the website weekly.

Generate, route and send weekly emails.
Required experience:
Adobe InDesign and Adobe Photoshop
Preferred experience:
Mailchimp, WordPress and Basecamp
Application process:
Please email cover letter and resume to julie@dakotacooks.com; or mail resume materials: ATTN HR Manager, c/o Dakota, 1010 Nicollet Mall, Minneapolis, MN  55403.