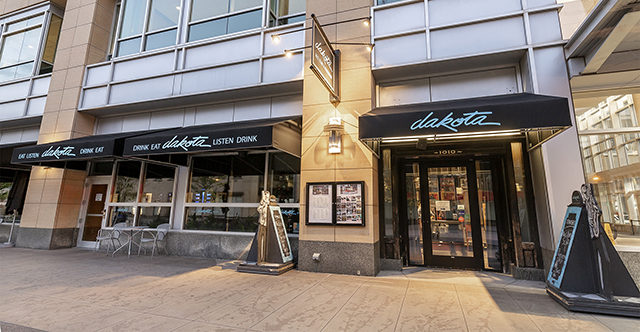 Location, Parking & Hours
1010 Nicollet Mall
Minneapolis MN 55403
Dakota is located on the first floor of Target Plaza Headquarters on 10th Street and Nicollet Mall in Downtown Minneapolis. Click here for a map and directions. Please note: The City of Minneapolis is redesigning and rebuilding Hennepin Avenue between Washington Avenue and 12th Street. Work will begin in 2019 and continues through 2022. Visit hennepindowntown.com for an overview of the Hennepin project.
Box Office
or call 612.332.5299
Box Office Hours
(online and phone only)
Visit the contact us page for details
Mon–Fri
Sat–Sun
Dining
or call 612.332.1010
Dinner
Sun–Thu
Fri–Sat
*on nights with two shows, the kitchen stays open through the first half of the second show.
Happy Hour
Mon–Fri
*not offered during closed sound check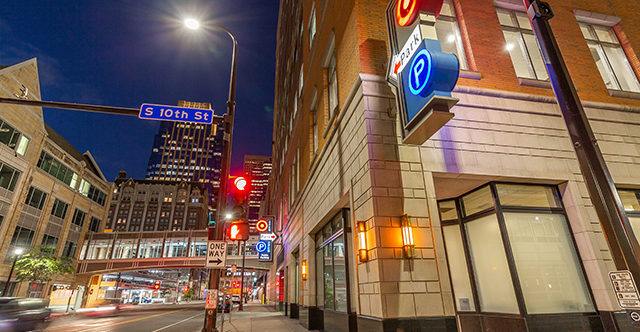 Parking
Dakota does NOT provide valet or validated parking. There is metered parking available on 10th Street.
Parking is available in the Public Ramp located on 10th Street and LaSalle (enter on LaSalle). The ramp is clearly marked by a large Target logo AND a Public Parking sign over the entrance. Take the right hand fork in the ramp (the Public Parking side). The cost is $6 for the entire night after 4:00.
Take the 10th Street elevator from the LaSalle Ramp to the Skyway level, go across 10th Street and down the escalator to our main entrance.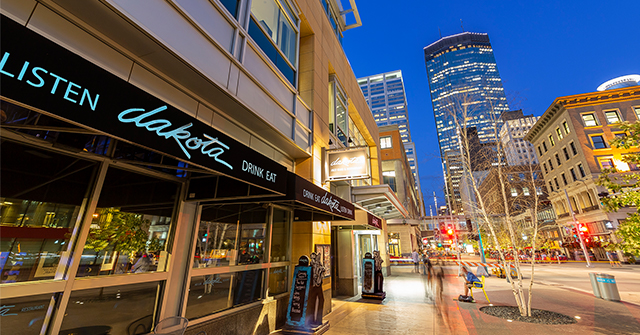 Have A Question?
We'd love to hear from you! Visit our FAQ, fill out our contact form, or call 612.332.5299.