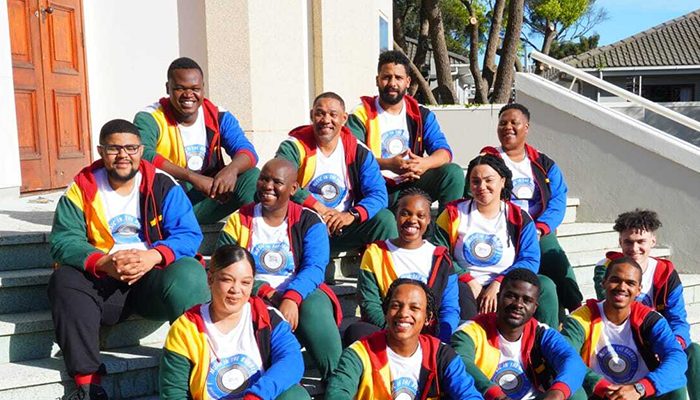 "smooth sound of traditional and contemporary Gospel" – Daily Sun
29:11 International Exchange is a music ministry based in South Africa and the United States. Our mission is to facilitate hope and reconciliation through musical performance and collaboration, artist development, and cross-cultural relationships. By recognizing that each of us is worthy of understanding and love, we can bridge the ideological, racial, and socio-economic gaps that divide us, and live together as citizens of the world.
"For I know the plans I have for you," declares the Lord, "plans to prosper you and not to harm you, plans to give you hope and a future." Jeremiah 29:11 (NIV)
29:11 provides valuable professional experience to all members of the ensemble. The group produces, performs and records music across a wide range of genres. Their repertoire features original works, including a cantata depicting the history of traditional African songs, Gospel favorites, remixed rhymes, and pop covers.
29:11 has been honored to perform at Orchestra Hall, Paisley Park, Dakota, and the Westminster Presbyterian Concert Series. Fans of the unique 29:11 experience and sure are diverse and span the globe. This extraordinary exposure often leads to exciting individual opportunities for education, employment, and cultural exchange.
Change begins with reconciliation. In the words of Nelson Mandela, "Reconciliation is a spiritual process, which requires more than a legal framework. It has to happen in the hearts and minds of people."
The road to reconciliation and change is long and the challenges are complex.
"Reconciliation is messy," explains Brendon Adams, 29:11 Co-Founder and Artistic Director. "It's hard work, but we can approach it with a spirit of forgiveness and love. We can invite others to sing with us, pray with us, serve in the streets with us, heal with us."
LEARN MORE: https://www.2911intl.org/