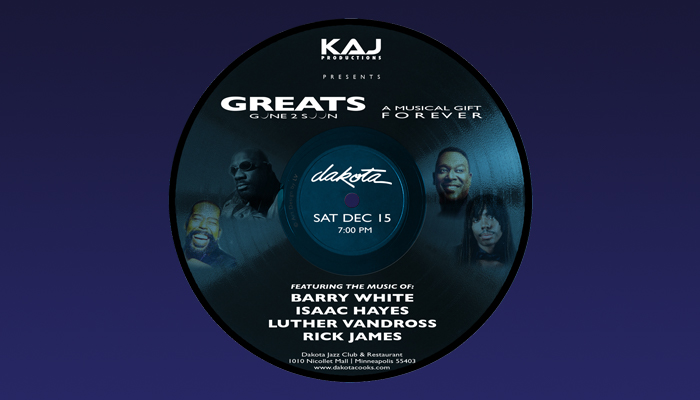 Featuring Kathleen Johnson, Germain Brooks, and Some of "The Fellas" Lamont, David "CHILL" Anderson, Roshewn Harrington, and Len Jones of "The sounds of Blackness".
Special Guests: Johnnie Brown, Jay Bee, and Ray Covington
"Greats Gone 2 Soon" is a prolific and dynamic musical series of tributes that pay homage to some of the most soul stirring musical greats of our time. These productions are evident of how truly driven and inspired we are to serve on a gold platter to music lovers, great musical artists of today, and the everlasting music of our beloved and distinguished musical talents of yesteryear.