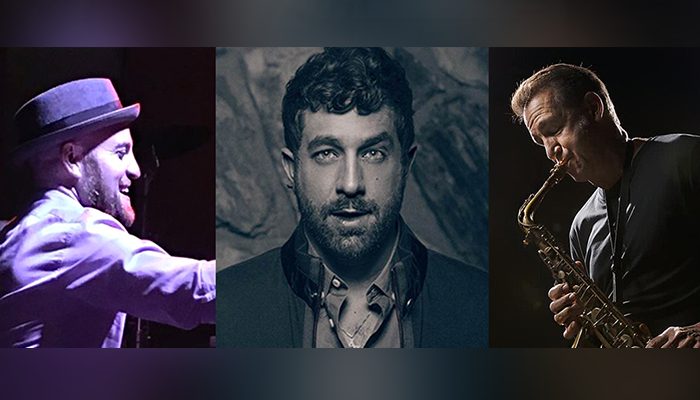 "grooves from across the musical spectrum!" — JAZZIZ
Led by keyboardist/composer Lao Tizer (Special EFX, Down To The Bone), the Lao Tizer Band features Grammy-winning sax legend Eric Marienthal (Chick Corea, Rippingtons), American Idol star Elliott Yamin, drummer great Joel Rosenblatt (Spyro Gyra, Michel Camilo, Blood Sweat & Tears), and Rolling Stone 2022 Bassist of the Year nominee Anthony Crawford (Erykah Badu, Alan Holdsworth, Jeff Lorber).

Hailing from Boulder, CO, with a career that now spans nine albums over nearly a quarter of a century, Lao Tizer is the son of hippies with a Russian-Jewish background. The mix of that ethnic family heritage, parental new age influence and growing up with the sights and sounds of '80s and '90s pop culture (alongside the music of the '60s and '70s he heard from his parents) have brought him to a unique place in his artistic life. Tizer embraces a wider range of influences and stretches himself and his players to pull off such an ambitious project.
Vocalist Elliott Yamin launched his recording career following his appearance on American Idol Season Five as the top three finalist. His highly anticipated debut album debuted at Number three on the Billboard album chart. The highest-debuting album by an independent artist in SoundScan history, the album achieved gold status in the U.S. and Japan and yielded the platinum hit "Wait for You".
Saxophonist Eric Marienthal started his professional career in 1980 with New Orleans trumpeter Al Hirt, then became a member of the famed Chick Corea Elektric Band. He recorded 6 albums with the band and won 2 Grammy Awards. Eric went on to join the Jeff Lorber Fusion, starting a long collaborative relationship with Lorber. Other artists Eric has performed with include Elton John, Barbara Streisand, Billy Joel, Stevie Wonder, Dionne Warwick, Burt Bacharach, Aaron Neville, Patti Labelle, Johnny Mathis, Dave Grusin, Lee Ritenour, Olivia Newton-John, George Duke, David Lee Roth, The Yellowjackets, B.B. King, Ramsey Lewis, and many others.
LEARN MORE: https://www.laotizer.com/