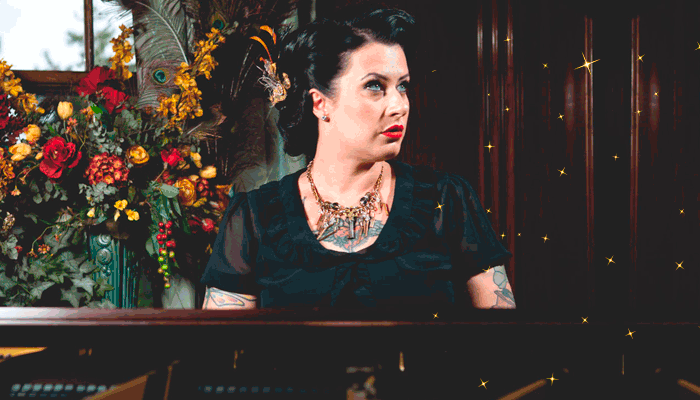 "Davina Sowers creates her own Americana mishmash — a little Amy Winehouse-worthy neo-soul there, a little Great American Songbook-influenced songcraft there..."
– Rolling Stone
Like many of you, we can't wait to wish 2020 a bon voyage. And even though we aren't able to gather at the Dakota, we can still welcome 2021 in together, along with most swinging ticket in town! Leading a band that performs every show like it's a holiday, Davina will celebrate New Year's for her eleventh straight year on the Dakota stage—entertaining us with her wit, and that soulful signature sound.

DAKOTA + THE GRAND AT HOME
*The deadline to order The Grand Cafe at Home for New Year's Eve has expired. Please check the Grand Cafe at Home website to order 2021 meal kits by Jamie Malone. 
NYE Packages with Jamie Malone
Quantities are limited. Packages serve 2 people and must be ordered by Sunday, December 20 at 2pm. Pick ups will be at their sister location, Eastside.  The prices below do not include the NYE concert.
**********************
The link to this streaming event will be emailed to you 24 hours before the show and again, one hour before the show start time. If you do not see the link in your inbox, please check your SPAM and JUNK email folders.

50% of the ticket price goes directly to the artist. If you wish to show additional support, Select the amount below to add ARTIST GRATUITY.