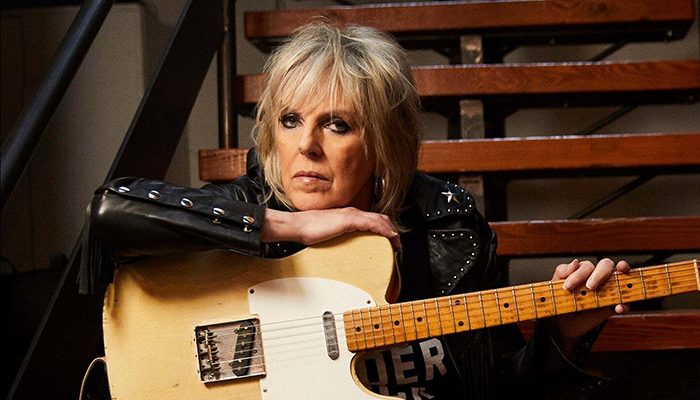 THIS SHOW IS SOLD OUT
"perfect… clearly in a league of her own" – Chicago Reader
"It's all come full circle," says Lucinda Williams about her powerful new album, 2020's Good Souls, Better Angels. After over forty years of music-making, the pioneering, Louisiana-born artist has returned to the gritty blues foundation that first inspired her as a young singer-songwriter in the late 1970s.
The result is the most topical album of Williams' career. The dangerous world we live in, the constant barrage of a frightening news cycle, depression, domestic abuse, a man without a soul – and, yeah, the devil – figure prominently among its twelve tracks. "The devil comes into play quite a bit on this album," Williams says. "I've always loved the imagery in Robert Johnson songs and those really dark Delta blues that are sort of biblical. I was inspired by Leonard Cohen – he dealt with that in his songs – and Bob Dylan and Nick Cave." While Good Souls, Better Angels reflects many dark realities that surround us, the album is tied together with themes of perseverance, resilience and ultimately, hope.
As for the topicality of the material, Williams says, "Because of all this crap that's going on, it's on the top of everybody's minds – it's all anybody talks about basically the world's falling apart – it's like the apocalypse. That's where that Old Testament stuff comes from. It's different from my other albums in that there aren't the story songs about my childhood and all. It feels exciting."
Williams has traveled a long road since her 1979 debut, Ramblin' on My Mind, followed by Happy Woman Blues, her first original album, which was released forty years ago in 1980. Over the course of fourteen remarkable albums, three Grammy awards, and countless accolades, including Time's Songwriter of the Year of 2001, Williams is one of our most revered artists, beloved for her singular vocals and extraordinary songs.
LEARN MORE: https://www.lucindawilliams.com/